Cabins
Book for two nights any cabin and receive a 15% discount for second night.
The Goat Cabin
Perfect for that honeymoon stay!
$150/night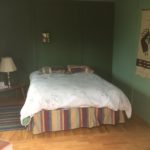 Cariboo and Grizzly Cabins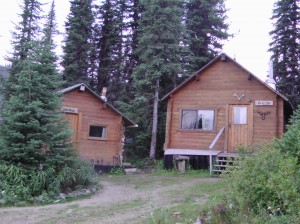 The comfortable bungalows, Grizzly and Cariboo, feature propane heat for those cooler nights, bedding and towels are provided, as well as generated powered for electricity.   There are shower facilities, a kitchen/dining cabin as well as clean outhouses.
Grizzly Cabin
$200/day 
Sleeps up to six people 
$65 person/day for 3 meals
Cariboo Cabin
$175/day 
Sleeps up to four people
$65 person/day for  3 meals